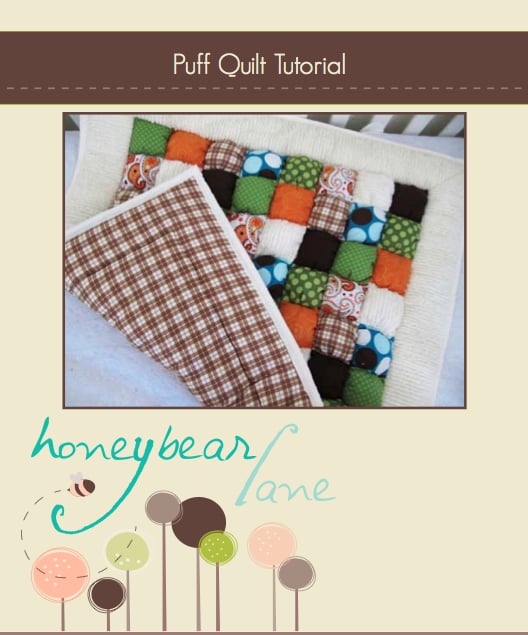 Puff Quilt Tutorial: PDF Printable Version
$

12.00
---
---
Learn to sew a puff quilt with a sewing machine! Traditionally these quilts have been sewn by hand, taking hours, days, and weeks to create something that you can now make in a matter of days!
This tutorial is very comprehensive, so even if you are a beginner, intermediate, or experienced sewer, you will be able to create a beautiful baby size puff quilt! 57 pages, 50 steps.
The tutorial makes a 36x36 puff quilt, but includes a page of calculations if you want to make a bigger size. Tip on choosing fabrics and cutting are also included!
Follow my blog www.honeybearlane.com for updates and news as well as promotions and giveaways for this tutorial.
This is a PDF file. You should receive a link for an instant download. Please make sure that the email attached to your PayPal account is current. Thank you!!
This is the printable version of the PDF. You may purchase a much smaller file to be stored on your computer under Puff Quilt Tutorial: PDF (digital)